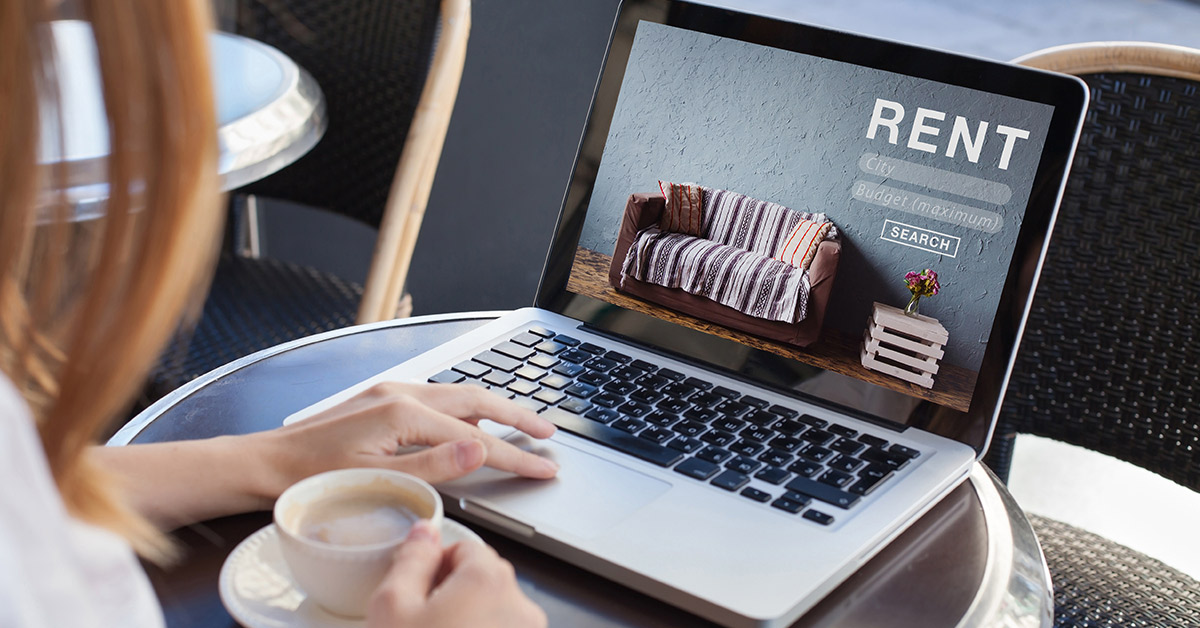 October 22, 2021
How Technology is Stepping Up Its Game to Take on Labor Shortages at Multifamily Properties
The economy is undergoing massive changes, from a move to more delivery-based services and labor shortages we never saw coming, it has never been a more challenging time to operate a business. The glaring issue in the labor market is, there are 10 million job openings and 8.4 million people who are actively looking for work according to the latest reports. Business owners state they can't find enough workers to operate, and consumers are frustrated with the never-ending presence of "be patient – we're short staffed" signs at stores and restaurants. As the consumer votes with their dollars, and have moved most of their purchasing power online, all those items purchased must be delivered, and the looming labor shortage has not helped.
E-commerce moves at the speed of a mouse click, but from there, orders are pulled from the supply chain, sorted, boxed, and addressed for delivery. Those packages are then routed through a maze of networks to ultimately land in the hands of what is known as last mile delivery centers. That space that lies between the delivery driver and consumer. We then look for the all too familiar delivery trucks, such as UPS or FedEx to bring those package to our door. But the labor crisis is hitting hard. FedEx stated they are rerouting more than 600,000 packages a day to keep up with service standards due to staffing shortages. They pointed to their Portland Hub for an example, which has just 65% of the workers needed to handle volume.
The Multifamily Connection
What do restaurants, stores, and e-commerce have to do with renting apartments? The simple factor that they all need to deliver product but have traditionally relied on people to do so. When we don't have people, such as leasing agents in our case, the system starts to break down quickly. On-ground delivery is moving to autonomous vehicles, restaurants are experimenting with robots to cook food, and multifamily has done a decent job of taking things online – except they all lack the last mile of placing product in the consumers hands.
Just like driverless trucks can have cargo loaded on them and make it from point A to B, an array of systems would need to be adopted at each touchpoint to get that product in the hands of a consumer. The multifamily housing industry stands in such a better position, as it has been able to piece together some automated solutions to bring verified renters to its door, making the onboarding process more like the airline industry. You handle everything online, and don't interface with a team member until you are boarding the plane – or in our case, moving in.
Customer Centric Touchpoints
The industry has certainly increased its reach when it comes to bringing new prospects into the funnel through leveraging omnichannel marketing, which is the seamless integration of branding, messaging, and touchpoints as consumers move through the sales funnel. Omnichannel marketing takes a consumer-centric view of marketing tactics, meaning it is designed around their interest. This is where we have stepped up the game over the last few years, by utilizing AI and intelligent analytics to enable personalized marketing, such as drip emails about the one-bedroom they viewed.
Thanks to innovation and input from multifamily housing operators, moving prospects through online funnels has also become easier. Gone are the one-size fits all contact forms, now replaced with tour scheduling, waitlist with alerts, and more defined information request forms. These detailed requests know exactly where to place a prospect in the funnel. With a chatbot answering questions, and the ability to select and apply for an apartment from the property website, the labor shortage has been chipped away at through shear automation and self-service tools.
Conquering The Last Mile
They say the last is the longest mile, and just like the challenges e-tailers are facing in having their products delivered, multifamily housing operators have struggled to find a clear-cut solution. The issue at hand rest in two facets of resident onboarding. First, our application process, a last mile unto itself to convert a prospect to a resident, it's too cumbersome. Many managers take everything for the application to the lease and process every piece manually. To truly automate the onboarding process, we must embrace digital verification, real-time approvals, and self-service tools to build and execute a lease.
Like an airline, that new resident should not encounter a person until they are moving in, and that can even be avoided with some highly integrated smart locks into the system. Our leasing agents should be repurposed and re-titled – we should have community ambassadors and utilize them to handle the things technology cannot solve, such as making sure a space is blocked for moving trucks, placing welcome gifts in apartments, and greeting new residents to your community.
Our world has become overly complex, and we have been tasked with an array of things to navigate. Throughout the emergence of technology, people have always been concerned that a robot or computer was going to take their job. Today, we need those robots to supplement our workforce, and evolve our team members into more productive roles. The last mile is certainly long, but it is not impossible to conquer, we just need to take one step at a time.