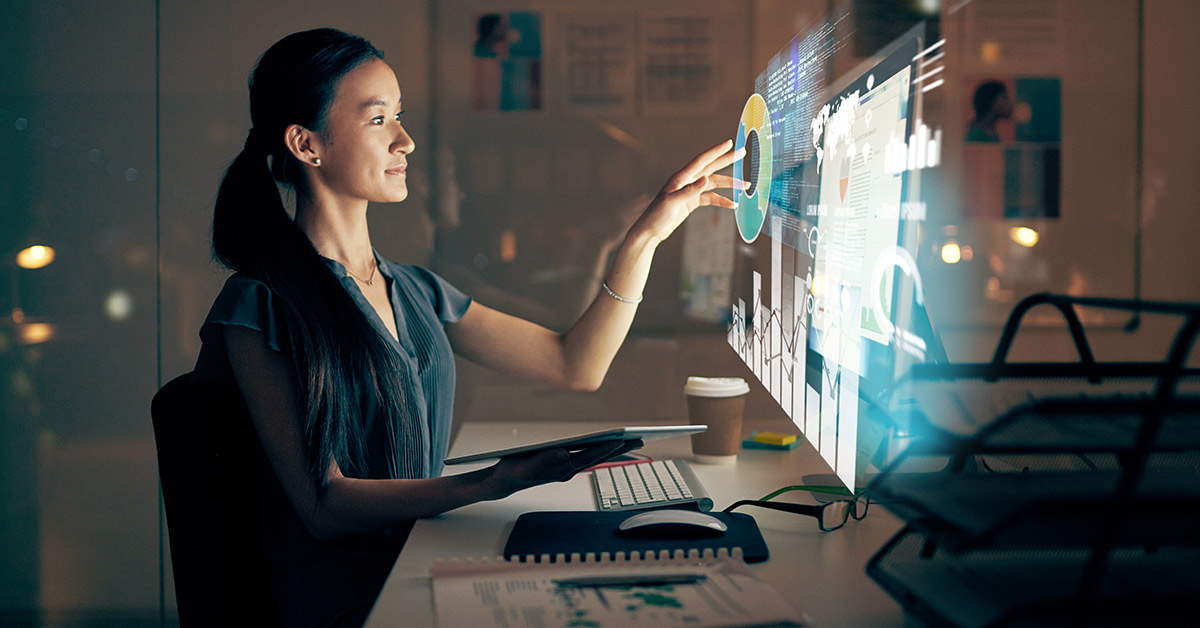 July 10, 2020
Transitioning Into The New Normal By Effectively Rebooting Your Digital Marketing Strategy
Everyone is relying on technology to get through their daily to-do lists, and marketers are no exception. Because of the risks associated with in-person interactions, many business-related transactions are transforming into digitized workflows. Now more than ever, our reliance upon technology has reached a critical point and become necessary to keep our businesses operating as close to normal as possible.
It's difficult to gauge the business outlook for the remainder of the year, or even the next five. Every industry is feeling the trickle-down effect of rigorous, yet necessary, operational requirements, such as limiting occupancy. Adapting to our "new normal" will make or break a lot of companies — a statement especially true for the multifamily industry.
For decades, successful apartment leasing has necessitated meeting a new prospect face-to-face, whether you're providing community tours or executing leasing transactions. However, given the current state of affairs, prospects are unable to walk through the doors of your leasing office for these types of in-person interactions. Worst of all, there is no exact timetable or how-to manual on how to deal with these types of unprecedented issues.
Needless to say, multifamily professionals are standing on the edge of a huge shift in how we market and lease our communities, as well as retain residents. Many technology providers have offered up solutions for years and are currently engaged in expanding stand-ins for interpersonal interactions. Today, it's imperative to harness the power of technology, establish a solid digital presence for your community, and welcome leads through your virtual front door.
The move toward digital marketing strategies, like social media marketing, search engine optimization, and paid advertising, has risen to the top of every marketer's list in a time when six-feet of separation is considered the social norm. Depending on your team's available resources, you'll want to consider investing in one or all of these options, which will boost website ranking, increase traffic, and help your community connect with both prospects and residents while remaining socially distanced.
Whether you've cultivated your digital strategy for years or are just getting started, it's important to look at this unexpected pivot in a positive light. Maybe, you've been meaning to develop better SEO practices over the past year, or perhaps, you don't post to your social media channels as often as you'd like. Now is an opportune time to shift your marketing and leasing tactics to meet modern demands.
To ensure that your digital footprint is as robust as possible, review all of your online assets, starting with your marketing website. Personalize your site with touring options, applications, and other digital tools that can help you convert leads into residents. Once your website and its features are in place, take steps towards generating relevant, SEO-driven content. Implementing a blog on your property website is one of the most powerful steps you can take towards establishing organic reach, since it generates new content for Google to index. If you syndicate your website's blogs into your social media pages , this multi-channel marketing strategy will generate even more leads. It also doesn't hurt to devote some marketing spend to keyword research and implementation, either.
If you're seeking other ways to solidify your presence within the digital realm, look to Artificial Intelligence, or AI. Over the years, AI technology has benefited from more complex data sets that encourage improved machine learning and smoother human-bot interactions. Now, chatbots are everywhere. Adoption is projected to grow by over 276 percent this year alone, with 85 percent of all support interactions being handled by a chatbot. Within our industry, these AI-powered, customer-focused superstars will be able to handle 80 percent of all prospect questions, in addition to scheduling livestream property tours and amenity reservations . Remember, dominating the rental market starts with automation!
To survive and thrive, multifamily professionals must learn to embrace tech-based workflows, like digital marketing. Though our sector has clung to in-person interaction for decades, preliminary research already demonstrates that today's consumer is turning to virtual events, livestream videos, and online meet-ups in lieu of in-person appointments and gatherings. Digital marketing is a natural extension of this "new normal," with many of its fundamentals and practices easily applicable to the multifamily housing industry.