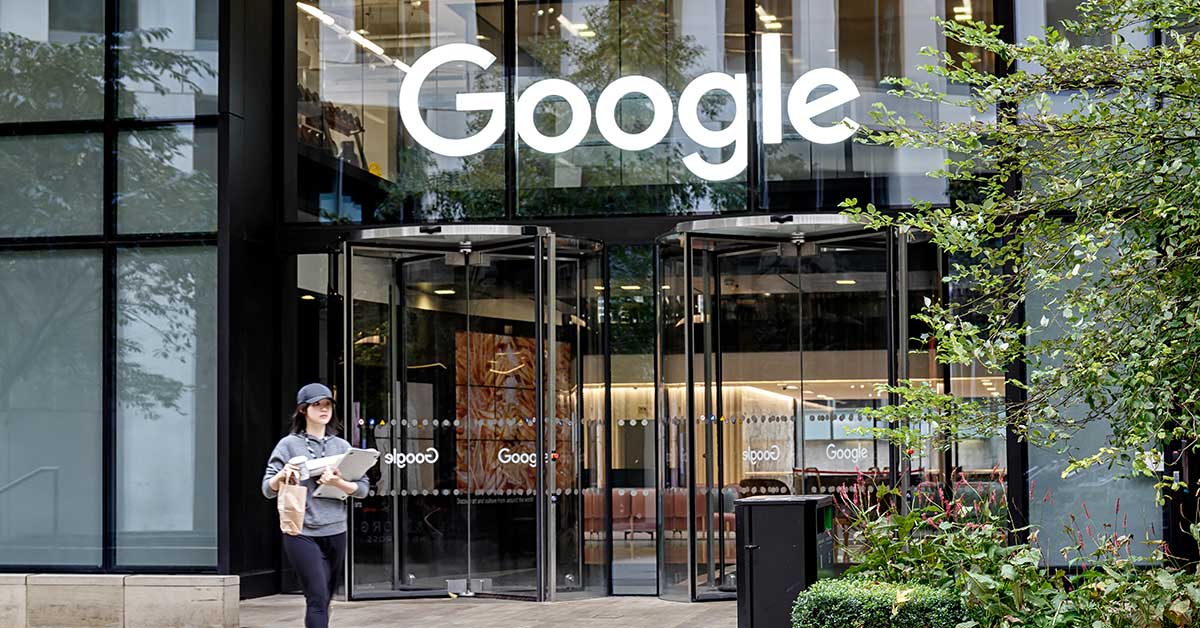 May 04, 2022
Optimizing Your Apartment Website for Google's Latest Page Experience Algorithm Update
Google is certainly good at keeping web developers on their toes, as they are always tweaking their algorithm to deliver the best results to their users. Their latest update, known as "Page Experience," encompasses an array of aspects related to how a user interacts with your website, and how well your website meets their expectations. This simply means that certain factors to enhance a user's website experience that were not previously assessed in search results will now be taken into consideration by Google.
The Page Experience Vitals
Page experience is made up of several existing Google search ranking factors, including its mobile-friendly update, page speed update, HTTPS ranking boost, as well as intrusive interstitials and safe browsing penalty, while refining metrics around speed and usability. These refinements are under what Google calls Core Web Vitals, which it defines as the common set of performance signals critical to all web experiences, being loading performance, response rate, and layout shifts. These core components are the standard to create a great user experience and are important for search engine positioning.
Breaking down Core Web Vitals, we find three major signals you will want to focus on. The first, called Largest Contentful Paint, measures your loading speed. Specifically, the time it takes for your page's most prominent content to load, such as hero images or videos. The next, called First Input Delay measures a page's interactivity by assessing the delay between a user's first interaction and the response to that interaction. The last major signal called, Cumulative Layout Shift measures the visual instability related to unexpected page shifts that happen when you have elements that load at different speeds or those loading with undefined dimensions.
The Content Factor
Google also puts a lot of weight on site content, and states that great page experience doesn't override having great page content. The factor of content becomes very interesting on several aspects, as Google looks for what it calls authoritative content, being a reputable source of content related to the product or service, and in some cases, the market area in which it serves. It all comes down to delivering content that helps readers not only find what they're looking for, but is also relevant to their interest or lifestyle. Remember, optimizing your site is great, but without content, it is pointless.
Google at its core does one thing very well, index websites, which it does from content. Publishing consistent content gives Google a reason to crawl your site, as it has new pages to index. The best method to publish content is blogging, which has been proven to increase your visibility in search engines, drive more organic traffic, and engage your site visitors. Creating an effective blogging strategy is critical, publishing a minimum of a blog a week is optimal, and writing about topics that will remain relevant and valuable over a long period of time, known as evergreen content, is important.
Building The Search Foundation
Nothing is more valuable than owning and maintaining a great organic search engine position. To do so, you must first select a website provider that maintains a deep knowledge base of the technical aspects of a website, as this is what the Core Web Vitals is all about. Not all websites are created equal, and the framework to a website will play the largest role in building those big digital footprints. The important features to look for are site mapping, image tagging, and the ability to place content on pages throughout the site. Remember, a webpage looks different for you and the search engine.
Creating consistent and relevant content is critical. Keep in mind, every time you use a search engine, you are looking for content, which can come in the form of words or images. Search engines use content to determine how to rank a page, it also uses the element of new content to establish relevance. Think of a media website and what will happen to its ranking if it ceases to publish any news. Just as news sites strive to stay relevant and have high rankings in search engines, publishing content is an easy way to ensure that yours can stay relevant and rank in the search engines too. That content will also create valuable backlinks if you post it across your social media channels to drive readers back to your site. Rethink your social media and utilize it as part of your ranking strategy.
With apartment occupancy and rental rates hitting an all-time high, now it the perfect time to build a strong organic search engine presence. Equipping your apartment community with a user-friendly website, active social media platforms, and a well-executed content marketing strategy are the keys to becoming less dependent on buying pricy ads and listings when you encounter market changes. Looking to accomplish these goals without the massive costs of hiring a marketing team? Learn how 365 Connect's stack of automated marketing products can accomplish your goals.