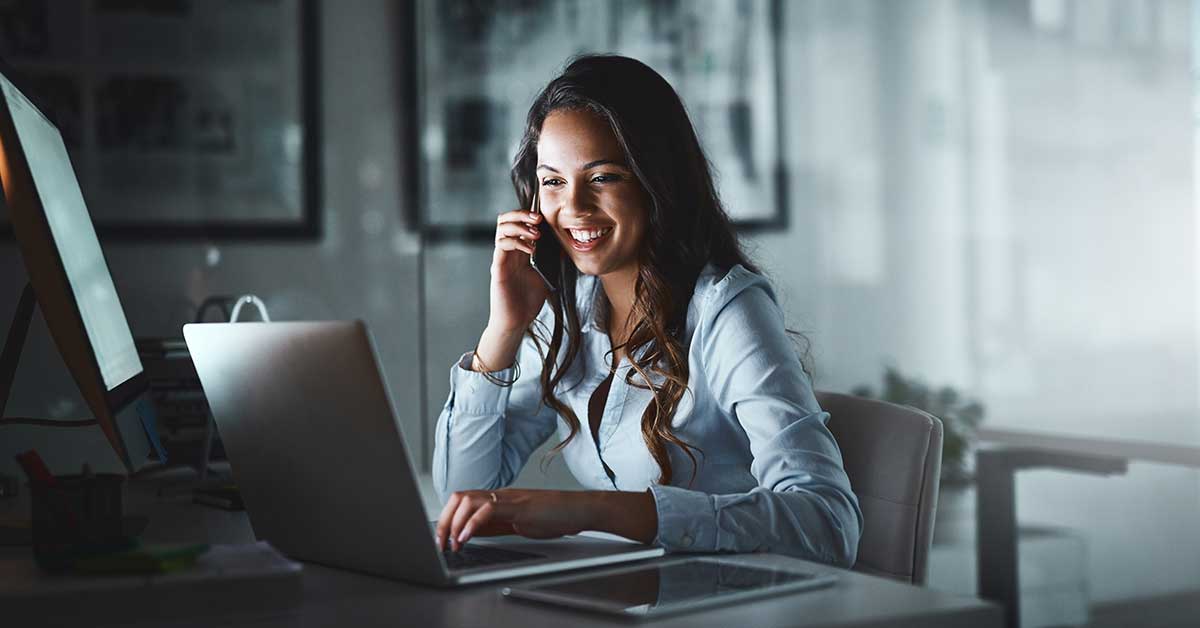 January 12, 2023
Embracing Automation to Deliver New Scales of Efficiency to Renters and Property Managers
Intelligent automation is a rapidly growing field that is transforming the way we work and interact with technology. It refers to the use of artificial intelligence (AI) and machine learning algorithms to automate tasks and processes, allowing for more efficient and effective operations. One of the key benefits of intelligent automation is the ability to improve accuracy and speed. By automating routine tasks, businesses can reduce the chances of errors and improve the overall efficiency of their operations. This can lead to cost savings and the ability to handle higher volumes of work.
Another benefit of intelligent automation is the ability to free up human workers to focus on more complex, value-added tasks. Rather than spending time on tedious and repetitive tasks, staff can use their skills and expertise to tackle more challenging and rewarding work. This can lead to higher job satisfaction and improved retention rates. Intelligent automation can also help businesses to better serve their customers. By automating customer service tasks, businesses can provide faster and more accurate responses to customer inquiries and complaints.
The Digital Generation
The term "digital generation" generally refers to people who have grown up with technology and are comfortable using it in their daily lives. Members of the digital generation are often proficient in using a wide range of technology and they are comfortable using the Internet and social media for communication, information-gathering, and entertainment. The digital generation has had a major impact on the way businesses operate and market themselves, as they have come to expect a high level of convenience and personalized experiences when interacting with companies.
Today's renters have grown up with technology and are more accustomed to using it in their daily lives. They are more likely to use text messaging, social media, and other digital tools to access information or communicate with your community. Many younger consumers prefer to use self-service options, like online reservations or chatbots, rather than interacting with a human representative. This trend towards digital engagement has become a large part of the consumer market, and those that are not providing this level of access are being ruled out in their selection process.
On-Demand Services
The biggest undercurrent emerging in the market is that self-service tech has become a here-to-stay commodity. Thanks to rapid technology adoption, we are now living in what is known as the convenience economy – where we have access to anything imaginable, delivered to us any time we desire. In fact, over two-thirds of consumers are willing to pay more to have their groceries and food delivered to them, as they see little value in venturing out when self-service options are available.
The need for self-service technology extends beyond the consumer. Businesses need to reduce operating costs and accelerate revenue. As businesses have now lived through the great labor shortage, they have their sights set on being less dependent on human workers, and looking for technology to fill many of the gaps that have surfaced over the past few years. Providing self-service around the clock brings in new customers and reduces the reliance on the workforce.
Modern Leasing
Housing was always considered a big step in one's life. Getting your own place and space has always been the dream for countless generations. That dream still exists, and with the flexibility of technology, renters can explore different options and move more easily. The traditional process of renting an apartment has become outdated and cumbersome for both renters and property managers. The current process involves a lengthy application process with irrelevant questions, a long wait for screening and approval, and a disconnected lease signing process. With today's mobile society, there is a need for a more streamlined and efficient process that caters to the modern renter.
Most apartment communities rely on one thing to hand over the keys, a favorable screening report. Gone are the days of calling references, speaking with the prior landlord, or getting a work supervisor on the phone – they could be operating in the Metaverse for all we know. Screeners have become more accurate with access to so much data, payments are now instant, and delivering a physical lease should just be part of the same process. Delivering a fully automated apartment leasing platform brings modernization to a currently broken process, allowing renters to execute a lease in real time, just like most other modern financial commitments are completed today.
Now it is time to rethink our rental applications, scale them down to what is really needed, and deliver a real time decision directly to that waiting renter – moving approved applicants through the process to lease execution. As our industry continues to embrace digital transformation, it is now time to let innovation streamline the user experience and move into the instant everything economy. Ready to modernize your leasing process? Learn how 365 Connect can automate your leasing today.