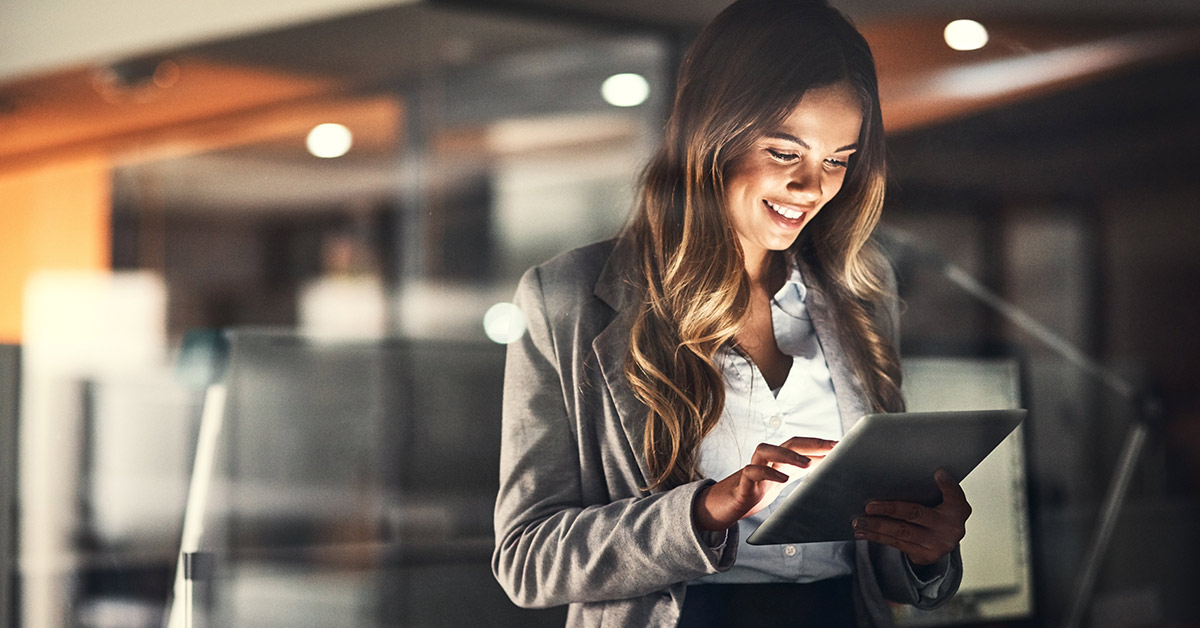 August 17, 2021
Leveraging The Power of Your Google My Business Listing to Optimize Location Based Search
Google My Business (GMB) is one of the most important marketing channels in the multifamily housing industry. It is a free tool from Google that allows businesses to manage their presence across the search engine and leverage a fully-fledged, location-based SEO strategy. Considering that 4 in 5 consumers use search engines to find local information, GMB offers significant results for brands seeking localized exposure and digital traffic.
Not only does Google My Business provide these benefits for geographically minded brands, but it also circulates verified information to Google's Knowledge Graph, Maps, and Search. Since Google continues to be the world's most visited website, the value of a GMB listing cannot be overstated. Here is how you can claim, create, verify, optimize, and maintain your Google My Business listing, and in turn, set up your apartment community for success across all of Google's knowledge panels.
Claim or Create Your Listing
The first step in optimizing your Google My Business listing is learning whether your listing has already been claimed. This is common for apartment communities with a lengthy ownership history, but not so likely with newly constructed communities. Remember, a typical GMB listing receives 59 actions per month. You could be missing out on extra lead flow without it, so don't be afraid to take the time to see where your listing currently stands!
The easiest way to find out if your listing exists is to create or use a property Gmail account to login to Google My Business. Type in the property name, address, and phone number. If the property listing is created, Google will prompt you to request access from the Gmail account with Primary Ownership. When requesting access from a third-party, Google will give them three days to reply to your Ownership request, before they allow you to take it over yourself. No listing already created? Google will walk you through its initial prompts to start a brand-new GMB listing.
Verify Your Listing
To ensure the validity of your business, Google requires that all new listing claimants undergo a verification process. Google decides by which method you can verify your business listing: mailing address, phone number, or email correspondence. Unfortunately, you will not be able to choose the method on your own accord until Google automatically generates the address, phone number, or email address it believes to be associated with your business listing. Typically, you will be given one or more of these options by GMB to verify, making it easier for those who need to coordinate with on-site staff from a corporate office or marketing agency.
Verification takes a bit longer to complete than claiming or creating your GMB listing, but it is well-worth the effort, given that Google will not display your listing to its fullest extent or grant you access to page insights and review management until it is properly verified. The good news is that this process can typically be completed within a week. While a postcard takes up to five days to arrive via the United States Postal Service, the phone and email verifications can often be completed instantaneously. Once you receive the five-digit code through one of these methods, simply follow the prompts to enter it in the GMB dashboard.
Optimize Your Listing
Think of Google My Business as a Yellow Pages directory that is built into Google. It has its own search algorithm and uniquely ranked Maps results, which millions of people use to learn about local businesses. That's why it is vital for the information regarding your business to be correct. The best way to go about this is to optimize all of the business information on your GMB listing – including your property name, address, phone number, website URL, office hours, and so forth – to make sure it correlates with your other online business and/or apartment listings, social media channels, and marketing website.
Aside from implementing all of your basic business information, you should also write a full description of your property in the prompted field, add up-to-date property photos and videos, upload floor plan images to the "Products" section, and include apartment and community amenities in the "Services" section. Since 80 percent of consumers lose trust in a local business with incorrect or inconsistent online information, you'll want to make sure intel concerning your community is correct and consistent across all digital business assets.
Update Your Listing
While it's absolutely essential to add complete and correct information to your Google My Business listing from the get-go, it's even more crucial to keep it updated as time goes on. If you decide to change your business hours, for example, you'll want to amend the information on your GMB listing long before the day arrives. This way, your prospect won't show up at your door to find your property closed, then leave disgruntled, and in their frustration, punctuate their overall experience with an unfavorable online review.
In the same vein, you'll want to keep all your photos and videos updated when any improvements are made to your community. Businesses that include photos in their GMB listings receive up to 42 percent more requests for driving directions and 35 percent more website click-throughs than businesses without photos. Finally, keep up with responding to all Google Reviews, both positive and negative. Not only do they increase your visibility in search results, but responses also demonstrate your property's commitment to current and future residents.
Google My Business listings undeniably round out any multifamily marketer's digital strategy. If used alongside a user-friendly website, active social media platforms, and a well-executed content marketing strategy, Google My Business and all of its corresponding features will encourage prospects to stumble upon your brand and contact your leasing office. Whether you decide to tackle it in-house or hire a team of seasoned multifamily professionals to do the work for you, your Google My Business listing will help you achieve your short and long-term leasing goals.
Download our latest whitepaper to learn more about local search for your apartment community.