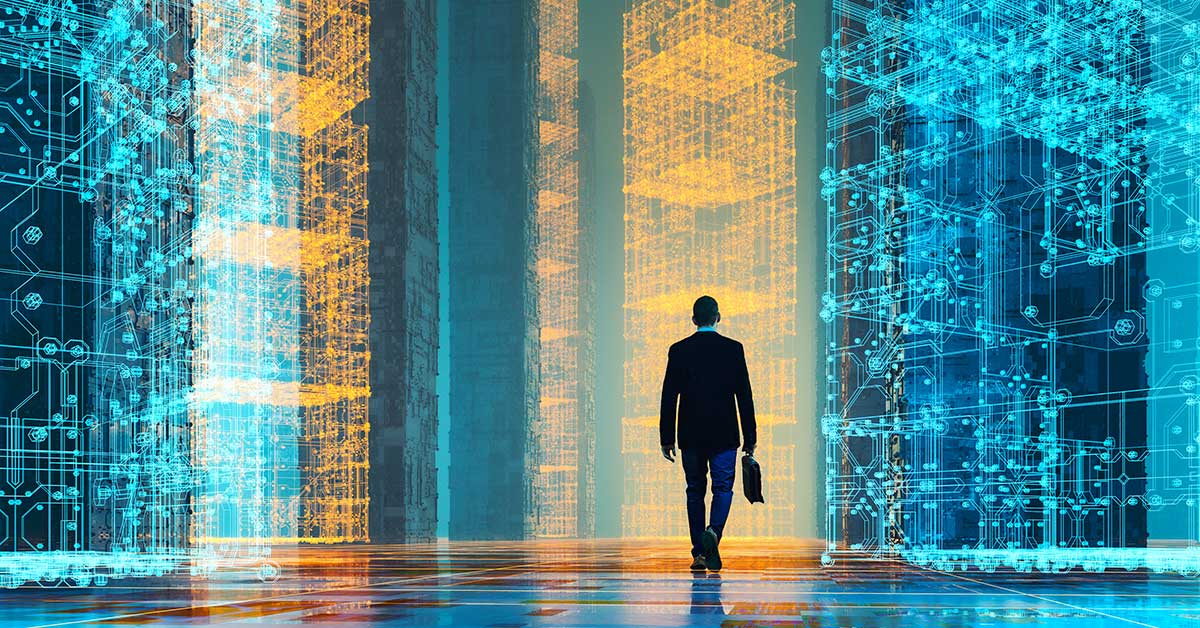 October 03, 2023
Navigating The Tangled Web of Changing Website Accessibility Rules and Regulations
The gaps in technology access for people with disabilities and other underserved groups continues to be a deep concern among advocates, businesses, and governments. Since global digital content consumption has doubled over the past few years, it has become more vital than ever to cater to all audiences. Despite our best intentions, however, the Internet wasn't built with everyone in mind. Let's take a quick look at the gaps in accessibility through the numbers.
Globally, the Internet utilization rate has just surpassed 64 percent, which is surprising to most, who would think it'd be higher. Even in the United States, there are still 14 million people, who do not have Internet access at all. Aside from those who do not have Internet at all, 24 million lack Broadband access, which is more secure and consistent than Wi-Fi. For people with disabilities, these figures are even more troubling. Even though they make up about 26 percent of the American population, only 60 percent of them have broadband at home, compared to 79 percent of Americans without disabilities.
The Digital Economy
The digital economy comprises of an array of activities that result from billions of online connections and transactions among people, businesses, devices, data, and processes. This economic engine is taking shape and undermining conventional notions about how businesses are structured and interact, as well as how consumers obtain services, information, and goods. To put this in perspective, Uber, the world's largest taxi company, owns no vehicles. Facebook, the world's most popular media owner, creates no content, and Airbnb, the world's largest accommodation provider, owns no real estate.
The Internet is a big place, every business, person, and media outlet is leveraging its reach. More important is how big the digital economy is, and according to the World Bank it makes up more that 15 percent of the global gross domestic product market with an impressive growth of 2.5 times faster over the past 10 years than the physical world. Because users with disabilities cannot utilize technology as seamlessly as non-disabled users, they are being excluded from equal access to the modern economy. The availability of Internet access is critical for any person's ability to thrive economically.
The Push for Digital Inclusion
Because users with disabilities cannot utilize technology as seamlessly as non-disabled users, the issue of Digital Inclusion has become prominent within the public eye. Digital Inclusion is defined as the ability to access information and communication technologies. To bring this into context, in the U.S. alone, almost 20 million people cannot use a mouse. Over 8 million are visually impaired, and 2 million experience complete blindness. These are not merely numbers, these are the people advocating for inclusion, to ensure that they can experience the same level of access that individuals without disabilities already do.
The issue of online accessibility continues to gain traction from several directions. Just 2 months ago, the Department of Justice sent to the Federal Register for publication a notice of proposed rulemaking under Title II of the Americans with Disabilities Act (ADA) that aims to improve web and mobile application access for people with disabilities. In Addition, the Websites and Software Applications Accessibility Act bill was introduced to the Senate. This bill would affirm that the Americans with Disabilities Act extends to the use of websites, software applications, and establish enforceable accessibility standards.
Website Accessibility Compliance
If you have not heard of WCAG,you have been living under a rock, it is the standard to make your website ADA compliant. WCAG covers everything from blindness, low vision, deafness limited movement, and more. Its ever evolving versions move forward as technology does to allow for mobile devices and browser updates. Over 400 developers contribute to it daily, and multiple versions have led to the latest version 2.2, with a quantum leap of version 3.0 already released as a working draft. The guidelines are about writing accessible code and are used by highly trained web developers that know accessibility.
Website accessibility has become a massive issue in the multifamily housing space, with lawsuits alleging that digital content is failing to meet accessibility standards running full steam. As the multifamily industry continues to embrace digital transformation and push more self-serve options online, now is the time to make certain your websites, rental applications, portals and payments are fully compliant with the latest WCAG standards. Download our latest whitepaper to learn more about ADA compliance for your apartment website or schedule a meeting with one of our accessibility gurus.