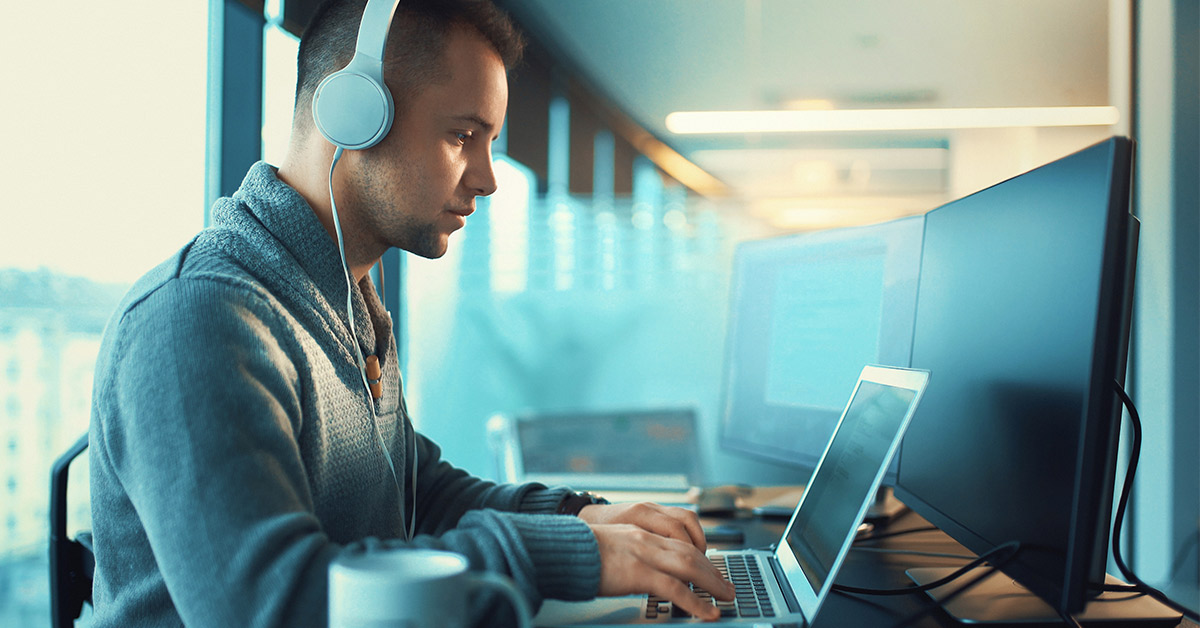 September 01, 2022
The Five Biggest Problems That Make Your Apartment Website Not ADA Compliant With WCAG
The gaps in website accessibility for people with disabilities and other underserved groups continues to be exposed. With one in four American adults disabled, digital accessibility has become more critical than ever, especially since we continue to shift to working, shopping, and accessing services online. From the absence of captioning capabilities to the disregard of structing code for screen readers, these voids create barriers in access to telehealth, education, and even government websites.
With multifamily housing operators outsourcing their designs, branding, and website projects, they need to be aware of the small things that can get missed, which will break accessibility compliance. As there are no quick fix solutions when it comes to having a truly compliant website, many items must be manually verified, and take the help of skilled professionals.
Let's take a quick look at the most common website accessibility issues:
Color Contrast Problems
Text not meeting the color contrast requirements is not only the most common problem, but in a lot of cases it is also the most obvious. Most apartment communities like to incorporate their branding guideline colors into their websites. This is great, but most designers are not familiar with Web Content Accessibility Guidelines (WCAG) requirements for contrast and include colors that might get used in unintended ways. The most common places to spot this is in navigation bars, buttons, titles, or links, this is where most web designers tend to incorporate brand colors.
One of the hardest places to nail down compliance is overlaying text on an image. When you have a beautiful background image of your apartments or amenities, how can you be certain that you are meeting contrast requirements? Most modern websites are built with screen responsiveness in mind which causes your text to lay over different areas of an image making your contrast ratio a moving target. This point alone requires you to have a trained professional that can identify the possible outcomes and manually validate the website for accessibility compliance.
Inaccurately Described Images
Photos are the most crucial part of you online curb appeal, but a picture is only worth a thousand words if you can see it. For users that are visual impaired, a screen reader is their only window into your breath-taking community. Screen readers can do this by reading text that is in an alt tag, which is required by WCAG 2.1. Most people read this requirement and think that having text is where that guideline stops, but this is flat out wrong. The guideline requires you to not just have text, but for that text to be an accurate representation of what is pictured for non-text content. There are even automated tools that add text, but none of them can properly add context of what is pictured with accuracy.
Links That Fail to Inform Users
Throughout the WCAG guidance, there is a common theme: to give visually impaired users all the details needed to understand the site's content and functionality as well as, if not better than, someone with sight. This becomes extremely important for links, especially those that are simply icons or images.
The first takeaway is that the link must tell the user where they are being navigated. In the case of an icon, you must have a description that is accessible to a screen reader, but obviously not visible to the user. A great example is a property management company's logo at the bottom of the page. Some automated solutions attempt to guess where you are going based on the URL or other context clues, but an inaccurately described link is as damaging as one with no description at all.
On top of needing an accurate descriptor, it is required to notify users that use screen reading assistive technology that they will be navigated to a new tab or window. This is an example of something we need to demonstrate better to visual impaired users than someone that can use a website natively. For users with great vision, something as simple as a link opening in a new tab is obvious, but for other's it can be disorienting or confusing.
Screen Reader Specific Text for Abbreviations
Abbreviations are commonly used in website content and design. While it is okay to use abbreviations and stay WCAG compliant, you must do it by following the guidelines. To paraphrase, an abbreviation must be explained the first time it appears or made readable to a screen reader. This is a simple thing to miss as it requires understanding of what's an abbreviation and what's not. The most common example on most apartment websites is in a community's hours of operation. Simply putting Mon – Fri instead of Monday through Friday makes your site no longer compliant.
Depending on Accessibility Widgets
Our industry has a reputation for aggressive salespeople over promising and under-delivering. This sentiment applies to accessibility overlay widgets just as much as any other product. While chances are good that these widgets won't make your website less compliant, they are not the silver bullet you were sold. Many guidelines for compliance require a true understanding of the content's context and purpose, which makes it impossible for widgets to fix every possible problem.
Color contrast of text on photos, accurate description of where a link is navigating someone, descriptions of images that are accurate, and abbreviations, there is no magic wand that can take care of these compliance issues. In fact, accessibility overlay widgets, which have been sold as a solution, have become a target in much of the recent website accessibility litigation, as they have been known to serve as a barrier to blind and visually disabled persons. The options are to either hire web developers that can keep up with changes and manually validate everything is compliant, or find a website provider that delivers a product that is compliant without the help of other technologies, and engages in regular audits to ensure compliance as WCAG evolves.
365 Connect is the leader in website accessibility compliance, delivering the industry-first WGAC Certified platform, which is re-certified semi-annually. If you would like to learn more about website accessibility, please contact us for a free consultation. Be sure to download our latest whitepaper to learn more about ADA compliance for your apartment website.